Arsenal target likely to turn into as a biggest flop in the premier league
This new season, Arsenal Coach, Mikel Arteta's tactics starter working perfectly as he is putting a lot of effort to ensure quality players are signed this 2022/23 premier league season. The London-based club has become the team to watch and they have kept on getting better.
No doubt, the Emirates especially the youngsters who have been exciting to watch. They have been thriving well under Mikel Arteta and there will great expectations from the manager in the next few years.
The majority of Arsenal players performed well last season and only a few were awful under the management of Mikel Arteta. With a few players struggling to get into the starting eleven most of the Gunners' players have looked more lethal. The likes of Gabriel Martinelli, Ben White, Bukayo Saka, Aaron Ramsdale, Edward Nketiah, Gabriel Magalhaes, Emile Smith Rowe, Kieran Tierney, Martin Odegaard, and Nuno Tavares have been the most impressive players at Arsenal.
However, there has been one player who has been struggling to get into the starting lineup and he is on the verge of becoming the biggest flop not just at Arsenal but also in the Premier League.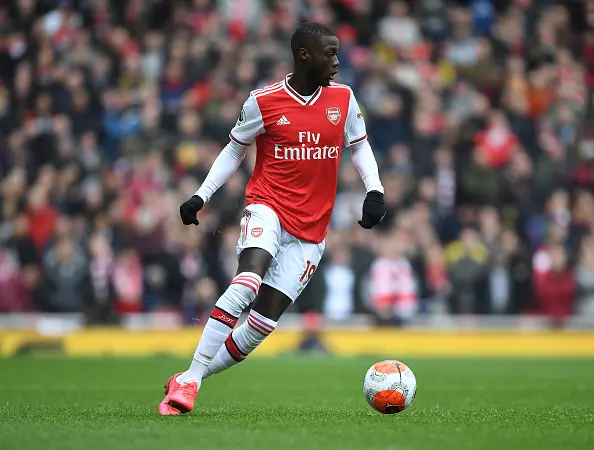 Ivory Coast international Nicolas Pepe has been struggling to get into the starting lineup since he was signed in the summer of 2019. The Gunners signed him on a £72 million from French side Lille but has been awful at the Emirates.
Mikel Arteta analysis 3 premier league games Arsenal most win
Saka has been the biggest reason for Pepe's lack of enough game time and even when he gets to start he fails to outplay the English young star. With Saka becoming the main forward for Arsenal and benching him won't be easy for Pepe which is likely to lead to the Ivorian international being sold or turned into a big flop at the Emirates.