Bank account belonging to Chelsea suspended by Barclays Bank, as fans reacts… As part of the sanctions imposed on the owner of Chelsea football club by the UK government, the bank accounts belonging to Chelsea.
FC have been temporarily suspended by Barclays bank. The credit cards belonging to Chelsea were also temporarily suspended.
This was after many of their sponsors have also considered suspending or ending their contracts.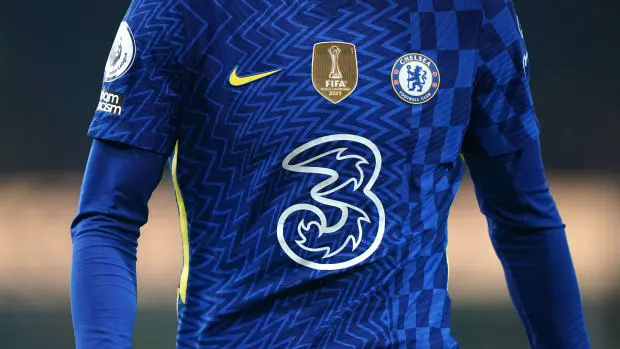 The UK government had earlier frozen the assets of Chelsea's owner (Roman Abramovich). His assets were frozen to stop him from making any transaction with UK individuals and businesses. These sanctions are aimed at stoping Roman Abramovich from making any money on UK soil.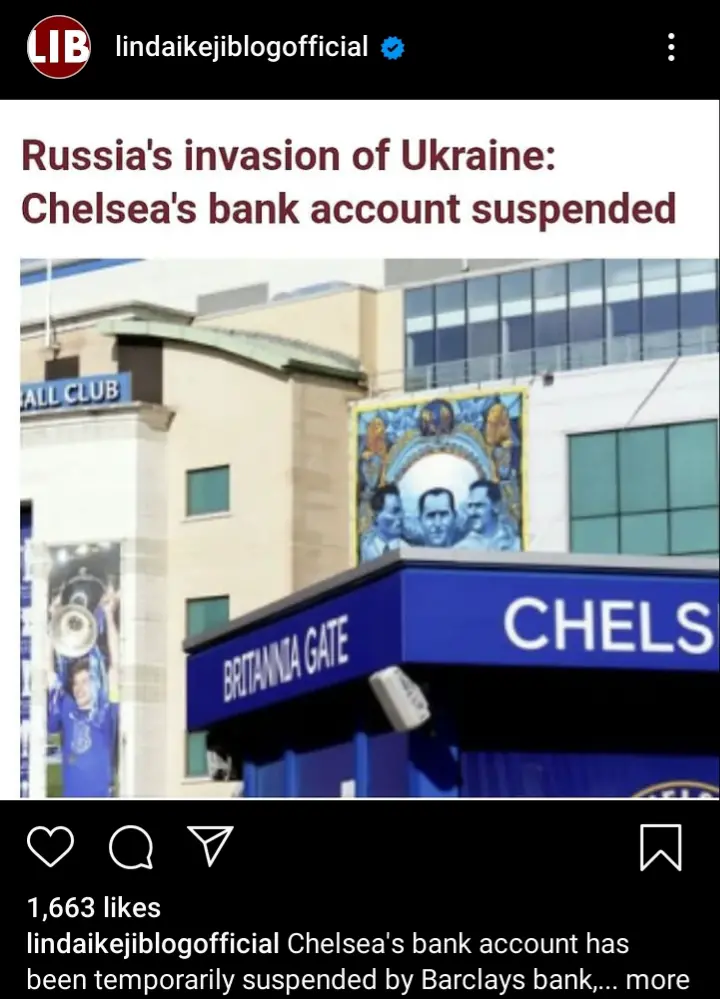 The government gave Chelsea FC a special that will to allow them to play their matches and their staff to be paid their salary. The club cannot buy news players or renew their contracts with other players or staff or sell new tickets yo their matches.
As Chelsea Club seized by UK government may not affect today's match against Norwich
After the news was verified shared on Instagram by Linda Ikeji Blog, it got a lot of views, comments and reactions. Below are some of the comments.