Check out all Chelsea's matches in February fixtures
Chelsea fixture matches in the month of February 2022, Latest Chelsea matches in February fixtures, latest news from Stamford Bridge live update, Chelsea transfer news update live 2022.
No doubt, the Blues has remained one among the many tough clubs to beat in this season's English Premier League (EPL), Champions League and English Football League, following their current positions in these competitions; third position in the EPL, round of 16 qualifiers in the Champions League and finalist in the EFL.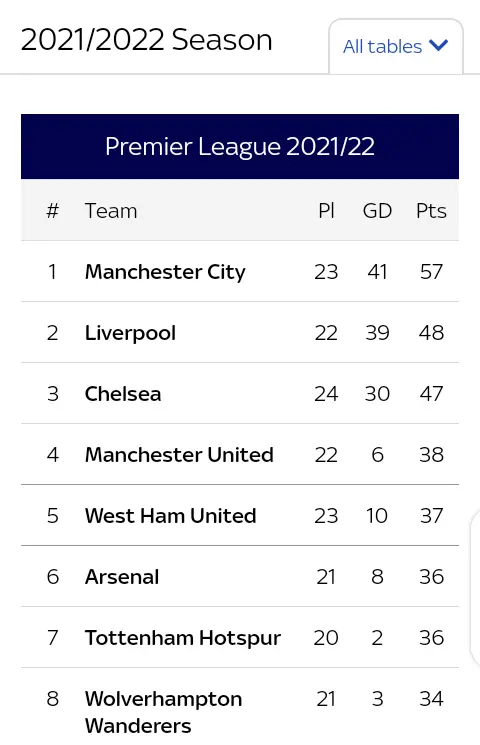 The London Blues were outstanding at the beginning of this season's EPL, as they came out victorious from most of their matches with other clubs which made them to remain at the top of the table last year.
However, the club began to experience defeat when their major players were reported injured in the likes of Ben Chilwell, Trevoh Chalobah, Kovacic, Kai Hervertz, Timo Werner, N'Golo Kante, and Lukaku, which made the club to drop down to the third position of the EPL table before the end of 2021 and up until now, they are yet to get back the top spot they lost.
Deadline Day: Eight deals Chelsea announced in January
Chelsea's 2-0 EPL match against Tottenham Hotspur on Sunday, the 23rd of January was indeed a classic defeat, as goals scored by Hakim Ziyech and Thiago Silva in the second half period of the game were top notch which made the London Blues to go home with a total of 47 points whereas, Tottenham Hotspur remained with a total of 36 points.
And so, with more matches yet to come from different competitions this month, here are the club's Chelsea are expected to play with in this month of February below;