Check out how Edouard Mendy crossed path FIFA President Infantino twice last week
The past few months has been quite the best in Edouard Mendy's career. The Senegalese Shot-stopper, who was until the of Summer 2020 an unknown Goalkeeper in Rennes in the French Ligue 1, has become one of the best Goalkeepers in the World in less than 2 years after joining Chelsea.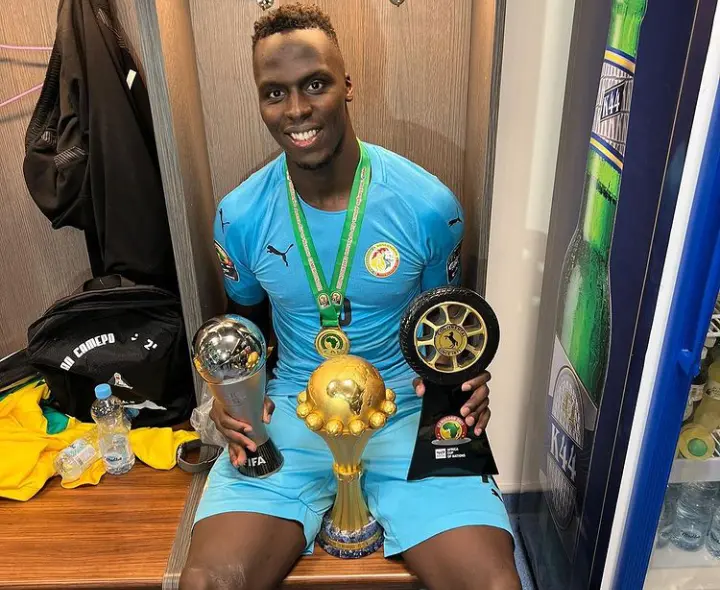 Champions of Europe, Champions of Africa and now Champions of the World, Edouard Mendy has literally conquered every aspect of Football. He has done it with Chelsea and his National team in Senegal by helping the Teranga Lions to win their first ever AFCON title.
Of course, Edouard Mendy has picked up some individual honors for himself both at club level and International level. He was named the UEFA Goalkeeper of the year last year and he was also named the FIFA Best Goalkeeper before he went ahead to win the Goalkeeper of the tournament in AFCON 2021.
After winning the AFCON Goalkeeper of the tournament last Sunday, Edouard Mendy shared and enjoyed a personal moment with FIFA President Gianni Infantino.
The President of the World Football governing body was present at the Stadium during the final of the African tournament between Egypt and Senegal. Gianni Infantino helped with awarding medals to the winners and runner-up at the end of the game, and he also helped with the presentation of the trophy.
However, he did more than that as he also had a personal assignment of presenting Edouard Mendy with his FIFA Best Goalkeeper award. All of these happened last Sunday.
Edouard Mendy met Gianni Infantino to receive his award, Infantino and the Chelsea Goalkeeper had another encounter. As the President of FIFA, it goes without saying that Infantino will be present at the Finals of the FIFA Club World Cup in Abu Dhabi on Saturday.
Mendy or Kepa? Thomas Tuchel make decisions on goalkeeper for Club World Cup final against Palmeiras
While presenting the Chelsea Players with their medals, He and Edouard Mendy once again shared a moment and exchanged pleasantries when the Chelsea Goalkeeper walked to the podium to receive his medal.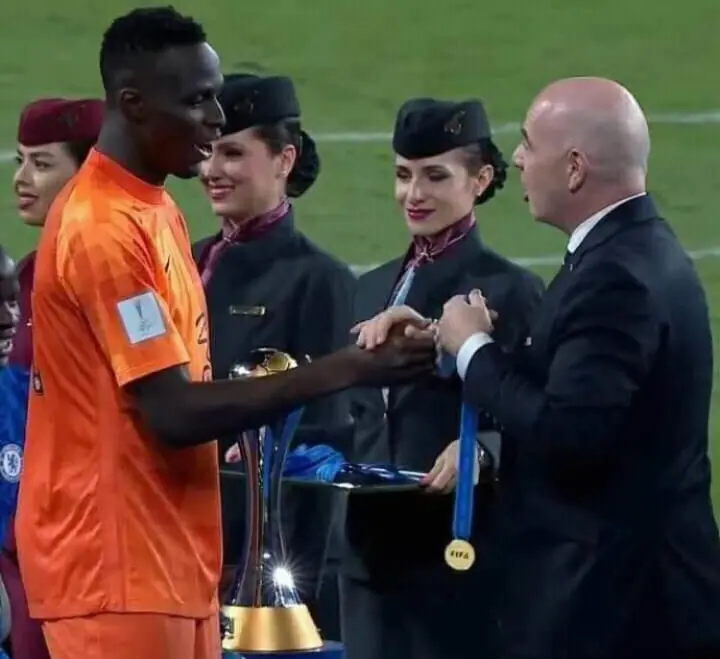 The last few months has been great for Edouard Mendy but, the last 7 days has even been greater. It's not everyday you have the opportunity to meet the FIFA President but Edouard Mendy met him twice within a week and he was on the winning team on both occasions.