Check out how football legend, Sadio Mane wake up in his hotel room in a grandstyle (Photos)
Senegal legend player, Sadio Mane celebrate the victory as they lift the first ever AFCON trophy 2022, against Egypt in the Africa Cup of Nations, AFCON 2021/2022.
The AFCON 2021 Player of the Tournament, Sadio Mane woke up like a Champion after Senegal defeated Egypt and triumphed as Champions of Africa. The famous Football Star took to his official instagram account to share some of his pictures in his hotel room in Cameroon, the pictures really got people reacting on Instagram.
Famous football Star, Sadio Mane.
The Football Legend, Sadio Mane was very happy to show off the trophy and Medal that he Received after the AFCON final.
The popular football Legend, Sadio Mane posted on his official instagram Account.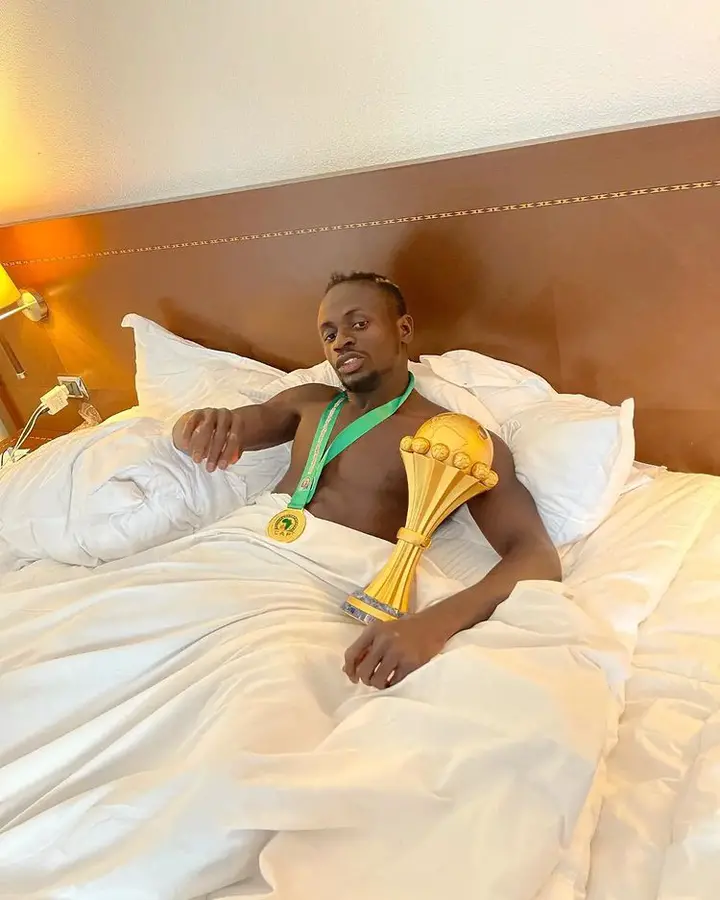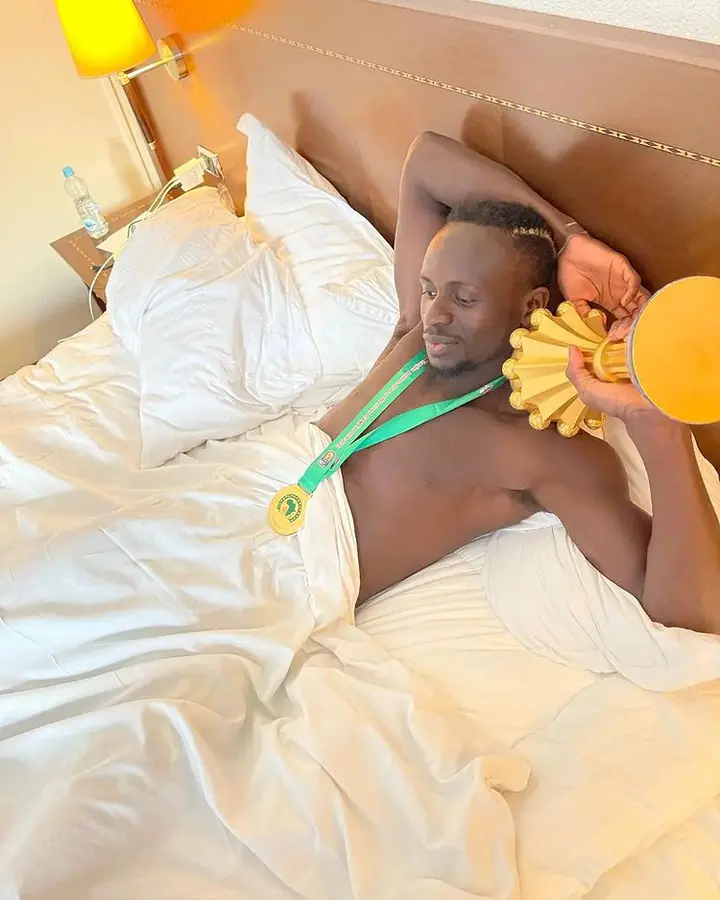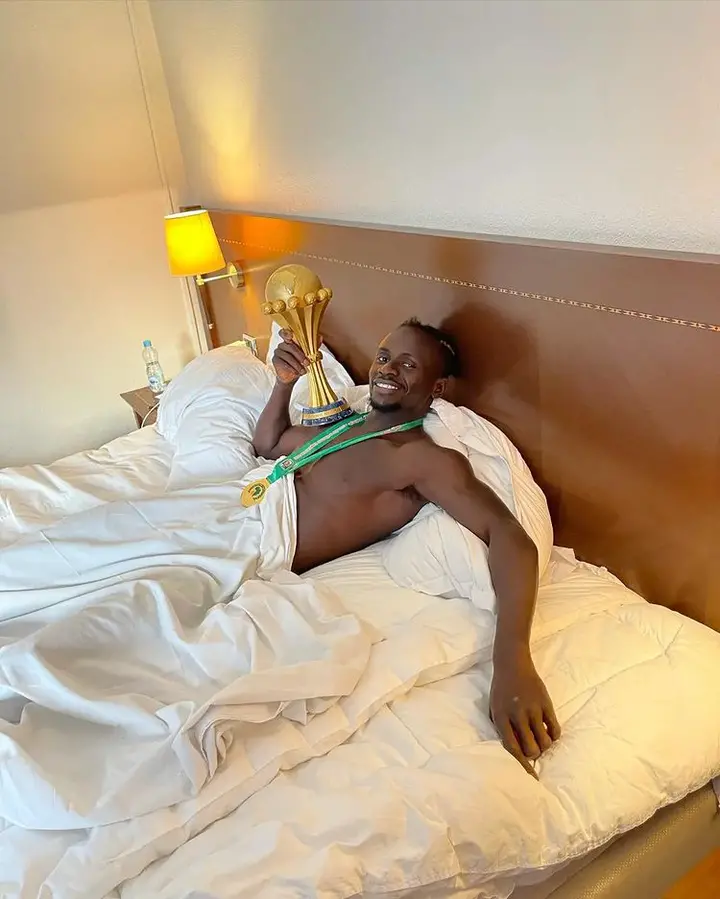 Photo Credit: Sadio Mane, Instagram.
Sadio Mane has become one of the most expensive African players of the year after winning the African cup of Nation in Cameroon, Sadio Mane does not only make his country proud, he also makes his club, Liverpool very proud.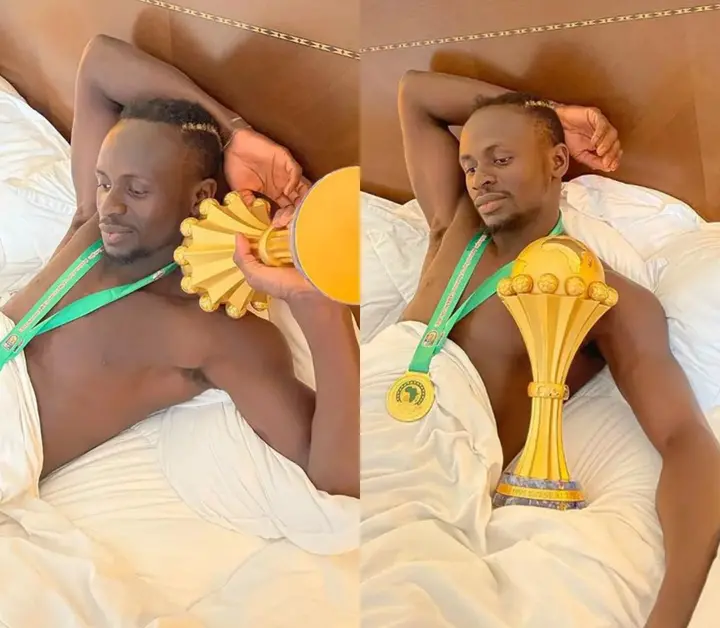 A lot of people on Instagram reacted to the pictures that Sadio Mane posted on his Instagram account. Check out how some of them Reacted below.
Reactions.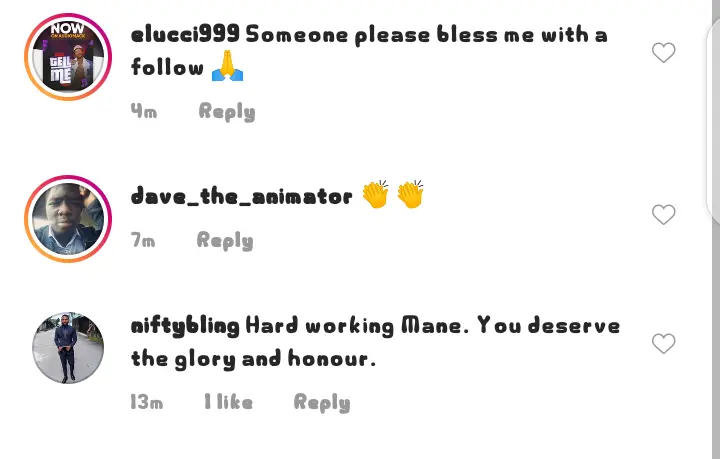 Credit: Sadio Mane.