Not too good from Stamford Bridge as star player set to leave to join rival club
The Blues continues to experience exits this summer under the new owner Todd who successfully bought the Club from Roman Abramovich barely a month ago.
In their defense line, the Blues have already released Antonio Rudiger and Christiansen who have both found homes in the Spanish league, with Alonso's and Azpilicuteta's future at the club still uncertain.
In their midfield, they have not lost any member of their previous starting lineup but will experience some reduction next summer since Jorginho and Kante will be out of their contracts in June of next year.
And Tuchel's department that will experience a blow this summer is the final attacking third. After losing Lukaku who made a decision to rejoin Inter Milan on loan, Moroccan skipper Hakim Ziyech is seemingly on the exit door, revealing a club he would be happy to join should they approach for his signatures.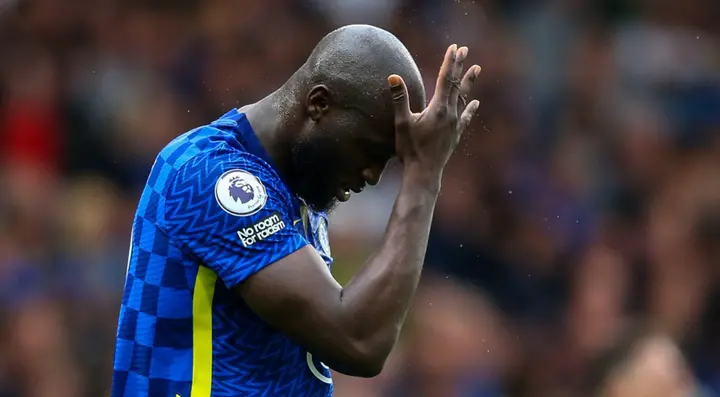 The Moroccan has helped Chelsea to win a good number of titles since signing for the premier league outfit back in 2020 from Ajax Amsterdam.
Last season, the former Twete wonderkid contributed to a total of seven goals for Chelsea in 23 outings he made for Tuchel's side in the premier league. His brilliance was extended to the champions league where he contributed to 3 goals in the 9 games he played.
However, according to the reports, it seems Ziyech is very ready to cut short his 5-year contact with Chelsea even before the third year elapse.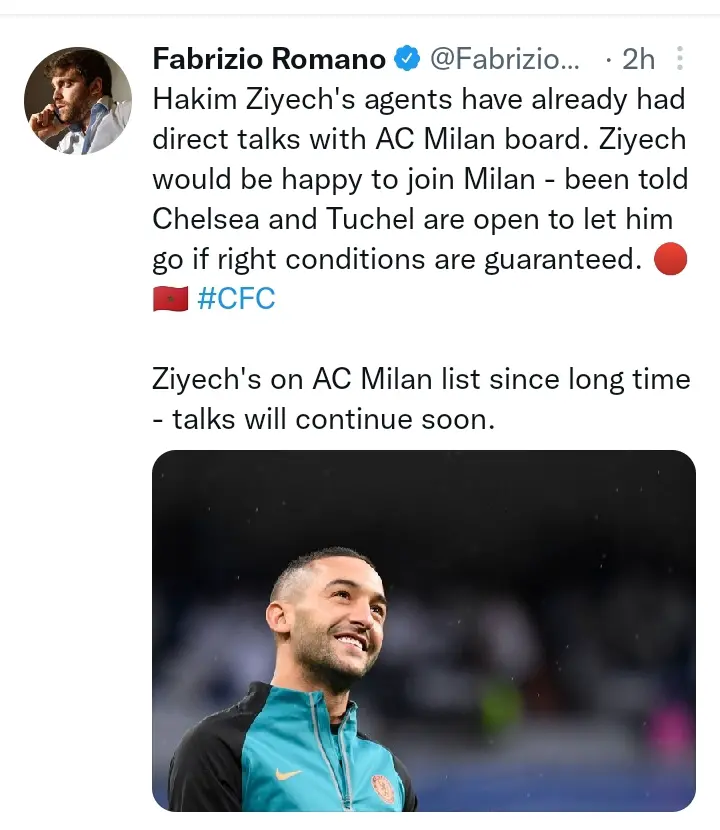 On his twitter account, Fabrizio Romano confirms that Hakim Ziyech's agent is already having direct talks with Italian outfit AC Milan over the star's possible move to Italy this summer.
He further confirmed that Ziyech himself is very ready and would be happy to join the club.
Goodnews to Chelsea as father of "Amazing Defender" as he flies to London for transfer talks
"Hakim Ziyech's agents have already had direct talks with AC Milan board. Ziyech would be happy to join Milan – been told Chelsea and Tuchel are open to let him go if right conditions are guaranteed.
Ziyech's on AC Milan list since long time – talks will continue soon." He tweeted.