Reece James reveals the Chelsea star he looked up to while giving up
Chelsea's right-back Reece James has revealed the former Chelsea star he looked up to while growing up as a teenage footballer. The England international also disclosed he didn't start his out as a defender.
While speaking in a recent interview, James revealed that he used to look up to former Chelsea striker Didier Drogba while growing up. He also mentioned that he looked up to the Ivorian because he started his career playing as a striker.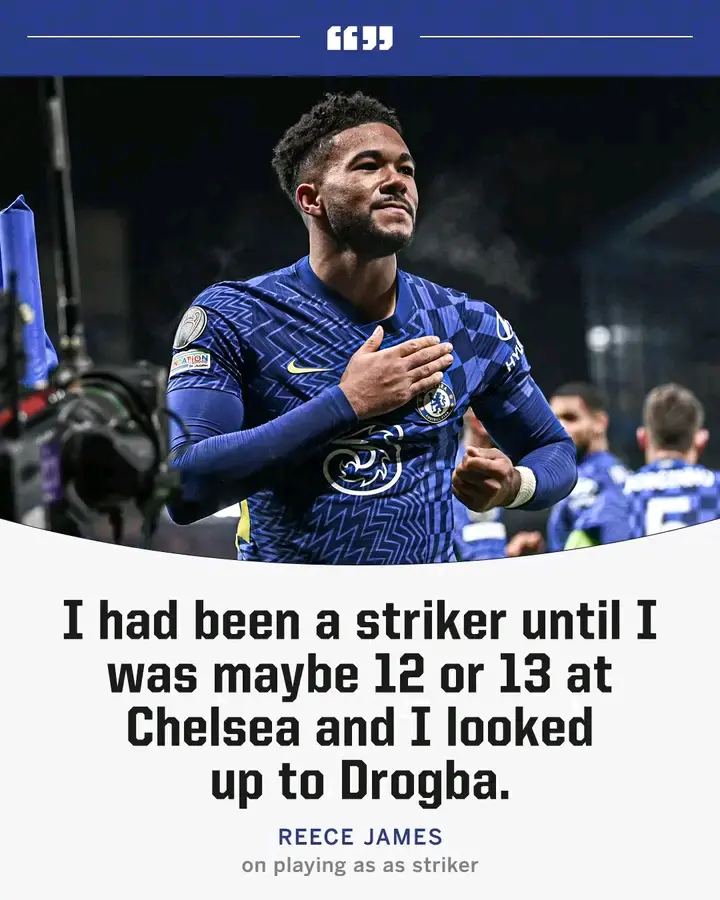 The 23-year-old was one of Chelsea's stand-out players in the 2021-22 season. Despite suffering a series of injury setbacks, he still scored six goals and provided 10 assists across competitions as Chelsea ended the season with two trophies and finished third in the league.
These recent revelations further explain why the Chelsea academy graduate has a good eye for goal. Since making his debut in 2019 under Frank Lampard, James has gone to become one of the best full-backs currently in the sport.
Official: Chelsea 2022-2023 Premier League Fixtures Released
He has also been recently linked with a move away from Chelsea and has been heavily linked with a move to Real Madrid.