SOU 0-CHE 6: 5 things we need to learnt about Southampton as Chelsea face Real Madrid on Tuesday
Chelsea blew Southampton out of the water in the first half after a humiliating Premier League defeat at Brentford and a Champions League failure against Real Madrid.
Chelsea went ahead early on thanks to Marcos Alonso's goal, and Mason Mount and Timo Werner's goals made it 3-0 after 22 minutes. With the home side completely at sea defensively, Kai Havertz made it four shortly after the half-hour mark.
Southampton attempted, but failed, to make some adjustments in order to gain some footing in the game. Within 10 minutes of the restart, Werner and Mount both scored, and Thomas Tuchel was able to make adjustments as the game progressed.
Here are the top five talking topics from Chelsea's best possible preparation for the second leg of their Champions League quarter-final.
Mount is getting back to his best form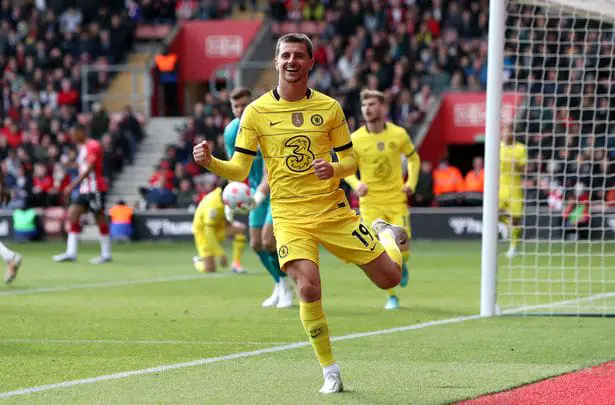 In terms of Chelsea, there have been numerous differences between the first and second halves of the season, one of which is Mason Mount. Before Christmas, the England international had seven goals, but his goals against Southampton were only his second and third since the new year.
Mount had a good start, assisting on Alonso's first goal, but the biggest was yet to come. The first touch to set himself up and the hammered finish into the corner of Fraser Forster's net were both excellent, and it was one of those goals that only appears to be simple because the scorer possesses the necessary skills.
SOU vs CHE: Havertz scores the fourth goal in a brilliant way ever
His second goal was a little easier to come by, a close-range tap-in following some weak home defence. He still needed to make the perfect run to get into position to convert.
Chelsea might benefit greatly in the coming months if the 23-year-old can rediscover his form. After his significant contributions last season, who knows, it might even give the Champions League campaign new energy.
Werner's perseverance pays off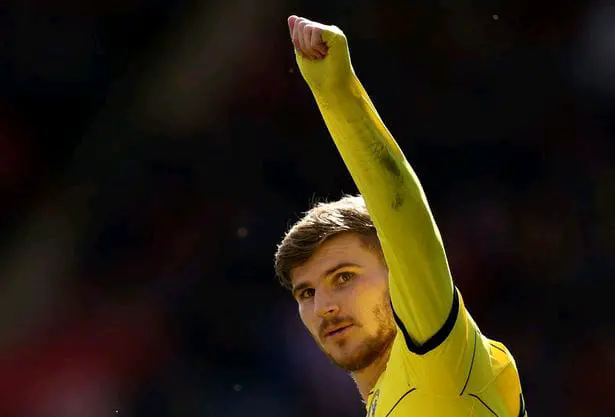 In attack, Timo Werner was chosen to replace Romelu Lukaku, and the German squandered a fantastic opportunity in the first minute when he struck the crossbar from close range. However, the fact that he was getting into the appropriate places gave him hope.
The next time he tried to stop him, only a strong hand from Forster could have done it, leading him to believe it wasn't his day. However, following a blunder by James Ward-Prowse, the German sprinted through and held his composure to round the keeper and finish calmly.
It was the type of goal that Werner would have scored during his time at RB Leipzig. It was only his second league goal of the season, with the first coming against Southampton, and the third coming early in the second half.
Werner's contribution to Havertz's first-half goal was also a reminder of why he is on the team. After a defensive blunder, his driving run could have resulted in a goal for him, but instead it rebounded off the post and into Havertz's path for the third time in the first half.
A moment to relax before the trip to Madrid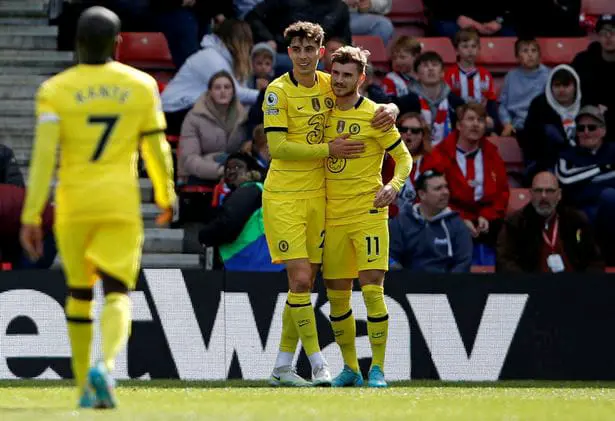 At halftime, the scoreline provided yet another advantage. Chelsea were so far out of reach that they were able to pull Kai Havertz at halftime and wrap him in cotton wool, while Thiago Silva and Mason Mount were allowed to do the same just after the hour mark.
Tuchel confirmed that if the Blues repeat their performance against Real Madrid at Stamford Bridge, they will be eliminated from the Champions League. However, there is now a glimpse of optimism.
Chelsea will have a bit of extra preparation for Tuesday's match at the Bernabeu because the Spanish side is in play on Saturday night. The opportunity to keep Havertz, Mount, and Silva well rested, on the other hand, may be even more critical if they are to have a chance.
Romeu's nightmare against his previous team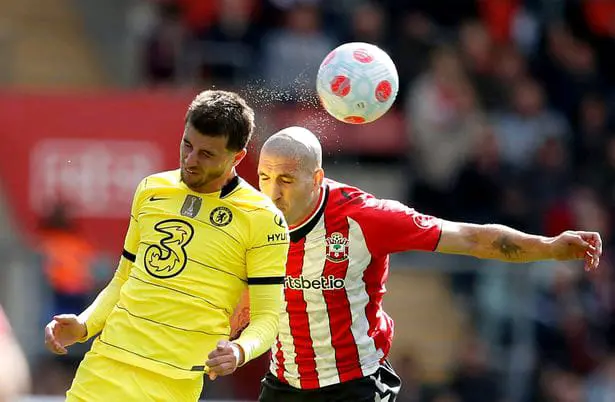 Oriol Romeu has matured into a capable Premier League midfielder despite failing to establish himself at Chelsea. However, against his former employers, there was little of that quality on display.
The Spaniard has made over 200 Premier League appearances, the majority of which have been for Southampton. However, with the hosts already down 4-0, manager Ralph Hasenhuttl pulled him from the game before halftime.
Romeu was not the only one who had a bad day at work. However, given the opposition, it could have hurt far more.
Christensen is back on the right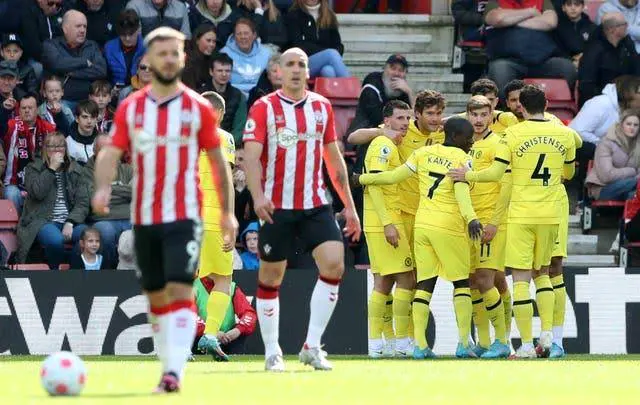 Thomas Tuchel confessed that using Andreas Christensen against Real Madrid was a tactical error, as the Dane was exposed against Vinicius Jr. Instead of sending in Reece James, the manager decided to keep Christensen at St. Mary's in a similar position.
Mohamed Elyounoussi isn't quite the same player as Real Madrid's Brazilian star, but it will have given the Chelsea midfielder some confidence following his midweek struggles. Immersion is sometimes the best way for a player to get over a bad night.
For the final half-hour, Christensen was pushed inside, with James having a run-out from the bench.